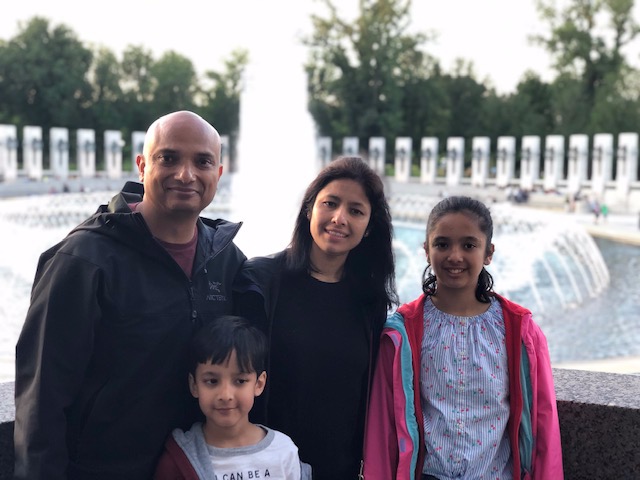 Love at first sight comes close to describing how Anu and Nish felt upon discovering Overdale Park. He wanted to live amongst tall trees and gardens, with birds and wildlife nearby and she valued close neighbors, a friendly community and good schools for their two children. Though they are a long way from their original homeland they have found a place to call home!
Anu and Nish married and had their children in Bihar, N. India, the birthplace of Lord Buddha and the second oldest university in the world, in operation between the 5th and 13th century B.C. The area is also known for the production of litchi (lychee) fruit, which they miss. Litchi is a tropical tree with sweet fruits (used in lots of desserts) enclosed within a reddish covering.
Before moving to Overdale Park, Anu and Nish lived in the Highlands for 5 years. For 2.5 years they searched for the perfect home that they could both agree on. Stressed out, frustrated and ready to give up they agreed to look at one last house. If it wasn't right they had promised each other to just continue renting. They turned into the neighborhood and Overdale magic happened!!
Since 2018 they have been making friends with neighbors, getting involved in their kids' schools, reclaiming the big yard from the jungle of blackberries and plum trees, and getting involved with the Homeowners Board. Nish has a strong drive to contribute to the community he lives in. We are so lucky to welcome Anu, Nish and their children to our neighborhood.
---